If you're looking to see measurable ROI from your sales and marketing efforts then it's time to go beyond alignment to achieve true sales and marketing integration, a.k.a. 'Smarketing.' But how is this achieved? Well, you can start by using this guide!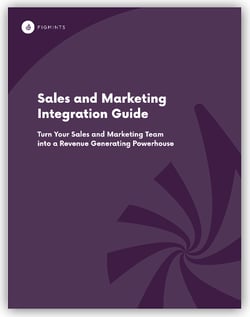 Inside the Guide:
Sales and Marketing Relationship Grader - Use the grading tool to see where your company falls on the "smarketing" (sales and marketing alignment) spectrum and identify whether your problems are stemming from culture, systems and processes, or activities.
Sales and Marketing Integration Checklist - Once you have identified the gaps, our sales and marketing integration checklist will guide you through the next steps to achieving sales and marketing nirvana and seeing measurable ROI!