Free emoticons to download for your HipChat account!
Custom emoji are a fun feature of HipChat. We have provided 70 of our favorite custom emoji. Choose from packs including: power rangers, rappers, arrested development, pokemon, and popular memes. All the emoji can be downloaded for free. Just fill out the form to the right.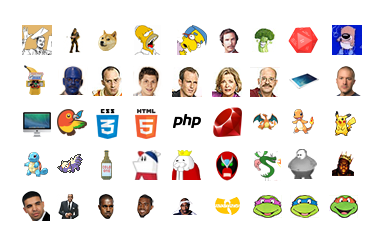 Including favorites:
Arrested Development

Development Languages

HomeStar Runner

Pokemon

Famous Rappers

Ninja Turtles

And many, many more!